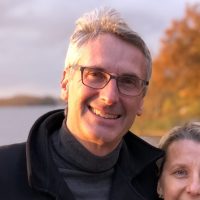 Welcome!
I am Lionel Boscher.
With years of experience in web development and marketing, I've had the privilege of assisting various entrepreneurs, SMEs, and organizations in their digital journeys. If you're looking for a modest website, a simple communication strategy, or meaningful content, I'm here to support and guide you through each step, always aiming to meet your expectations.
Inquisitive, imaginative, and driven by passion, I offer my expertise in:
website development,
digital communication,
content creation,
and traditional marketing support.
A genuine operational asset, I draw from a 15-year background in marketing leadership and over a decade of experience in website development, primarily with WordPress (but also familiar with WIX, SquareSpace, and Hubspot).
Have a project in mind? Let's discuss!
new websites over the last two years
blog posts written since 2012
birdies during this golf season (but still no hole-in-one!)
A big thank you and kudos to you, Lionel, for the quality of your work and advice over all these years! You've played a significant role in the progression of my professional situation. Thank you again!
Over the time I have worked with Lionel I have been impressed with his ability to always deliver quality on time. Lionel knows how to balance his strive for perfection with time limits. His ability to understand the customer needs and how to react to feedback is something I have learned from Lionel. The way he translates a marketing idea into reality with tools like WordPress, Hubspot, Twitter, Linkedin or just PowerPoint is phenomenal.
Every day, I receive nothing but praise for the quality of this website's design. Skilled, responsive, creative, and seasoned in web communication and social media management, his professional and personal qualities are invaluable, and I highly recommend him!
Lionel developed our company's website. He perfectly understood the requirement and designed a site that clients recognize as clear and with a very straightforward message. Working with him is a pleasure and can be summed up as "we say what we do and we do what we say," all within the promised timeframe. Very professional! I highly recommend his expertise.